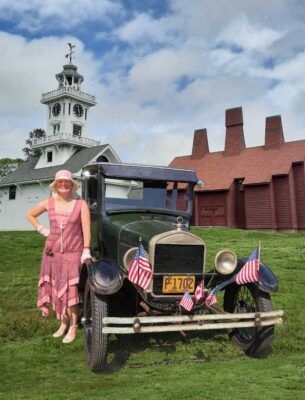 The Friends of Boothe Park cordially invite you to a FREE day of fun at the 2024 Park Opening and Antique Car Show at 5800 Main Street, Stratford, CT on Sunday, May 19, 2024.
Car Show begins at 9:00 AM.
Flag Raising Ceremony in honor of all of our veterans at NOON, at the Park Entrance.
Welcome with Mayor Laura Hoydick.
Events from 1:00 PM to 4:00 PM.
Student Art Show in the Pavilion and in the Chapel.
Balloon Man for the kids.
All Museum Buildings open for tours.
Boothe Rose Garden.
Astronomy Building, Railroad Museum, Ham Radio Club, Veterans Museum.
Stratford Community Band from 1:00 to 3:00 PM.
FREE birthday cake and lemonade outside the Homestead!